Ghanaian millionaire Cheddar is currently being trolled on social media following his choice of clothe to the birthday party of Kwame Osei Despite.
Chaddar aka Freedom Jacob Caesar happened to be one of the many rich people invited to the 61st. birthday of the business mogul and he decided to attend the party wearing a green T-Shirt.
When it comes to rich men in the country who would always want to make name for themselves in terms of fashion, Cheddar names always comes top.
Also Read: I'm pregnant for my elder sisters husband – Lady confess
Some netizens after seeing some videos and images of Cheddar with Osei Kwame Despite have wondered what could have gone wrong for Cheddar to storm the event dressed like a commoner.
Others were even of the view that the known millionaire might have even got his T-shirt from s bend down boutique popularly known as foes.
Check out some comments below:
Also Read: I've never borrowed money in my life – Cheddar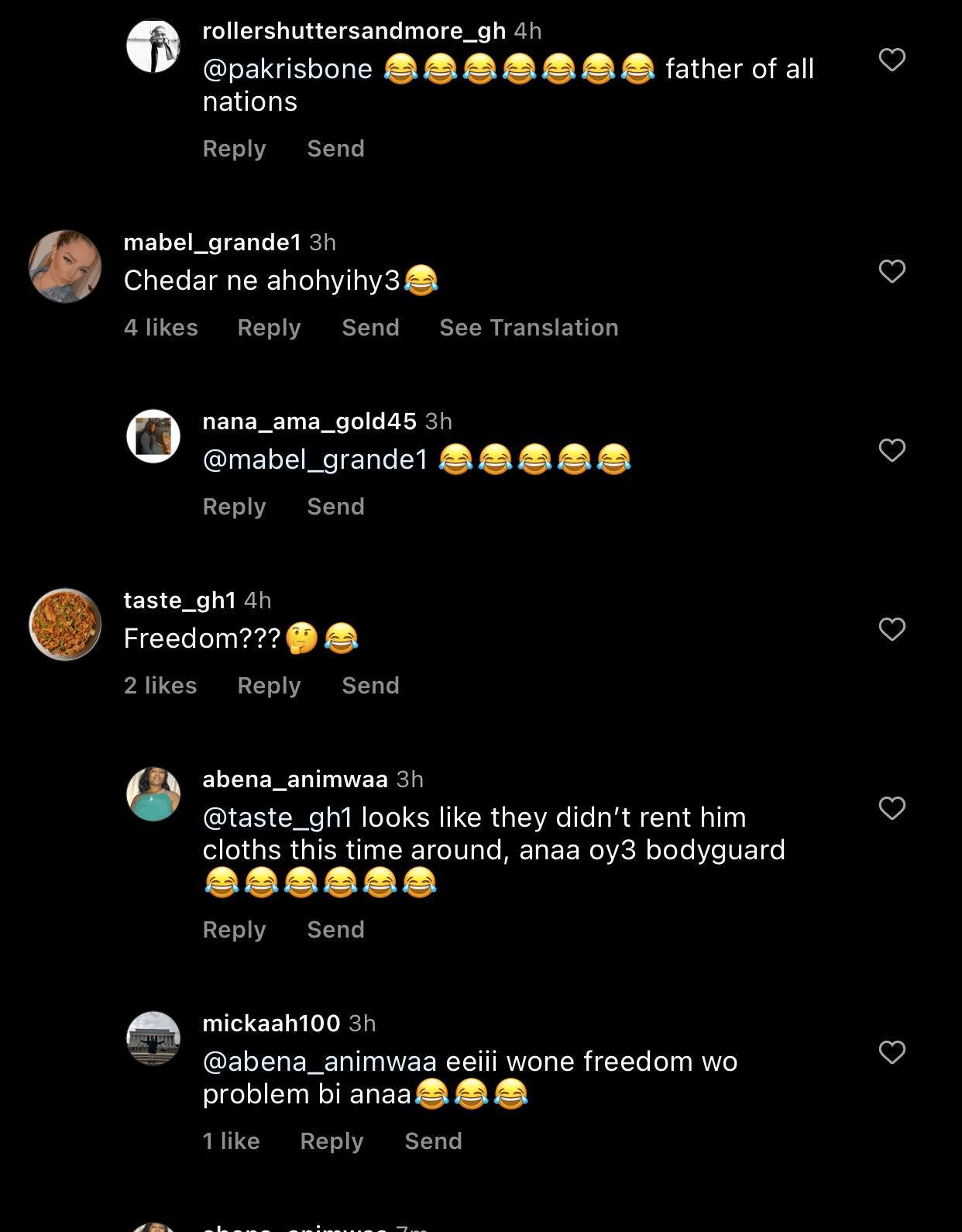 You see if you don't have the heart to accommodate 'nonsense' in Ghana, you won't live long.
The economic hardship has turned almost many people into playing impractical with anything they see or come across even if it's serious.
For more viral and trending news, join our Telegram channel via this link…