A lady had to escape the bedroom to escape the man who had been spying on her all day.
She claimed that for the previous 24 hours, the man had been sleeping with her nonstop and would not let her rest.
She sobbed in a video she posted about the man's refusal to let her private parts rest after having had extensive sexual contact with her.
Also Read: Osofo Kyiri Abosom allegedly impregnated two of his house helps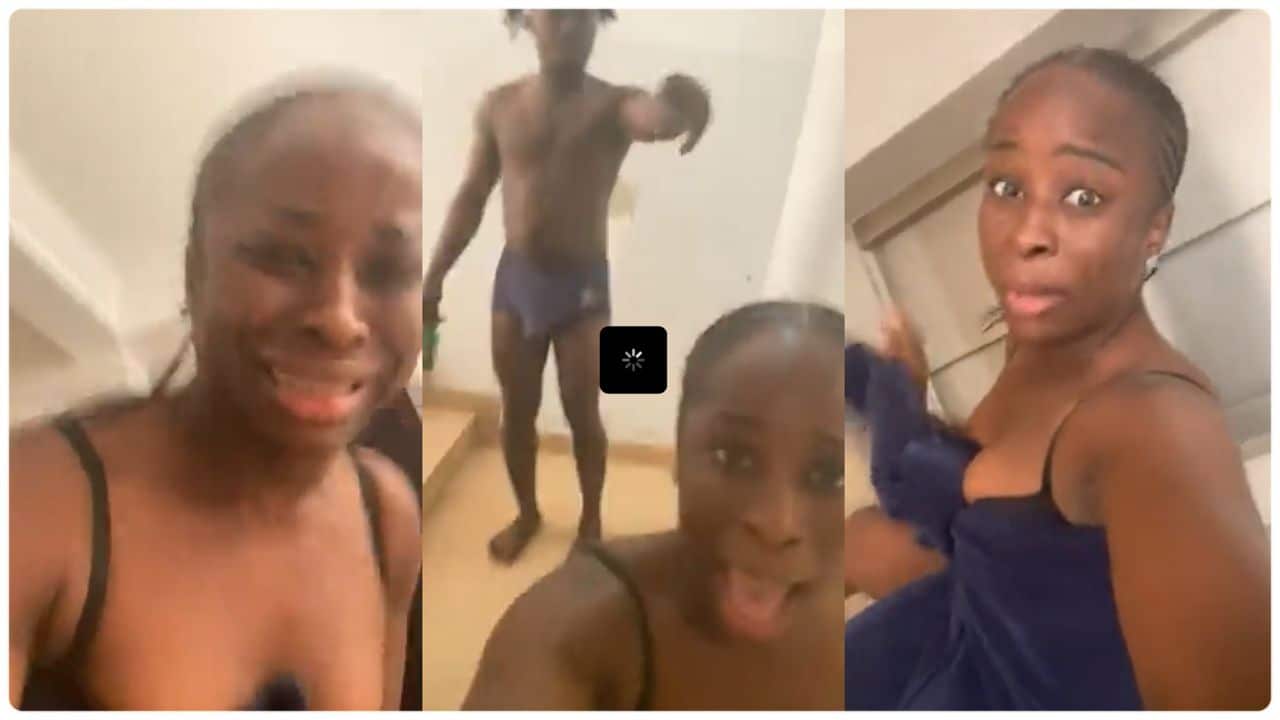 "He has been knacking me since yesterday," she said as she ran out of the room as the man pursued her.
She had to fan her intimate areas with a cloth to ease the ache she was experiencing there.
She also took issue with the aphrodisiac the man consumed, which rendered his painful ejaculation virtually impossible.
Also Read: Alleged JHS students caught on tape booking hotel room
Watch the video below:
For more viral and trending news, join our Telegram channel via this link…